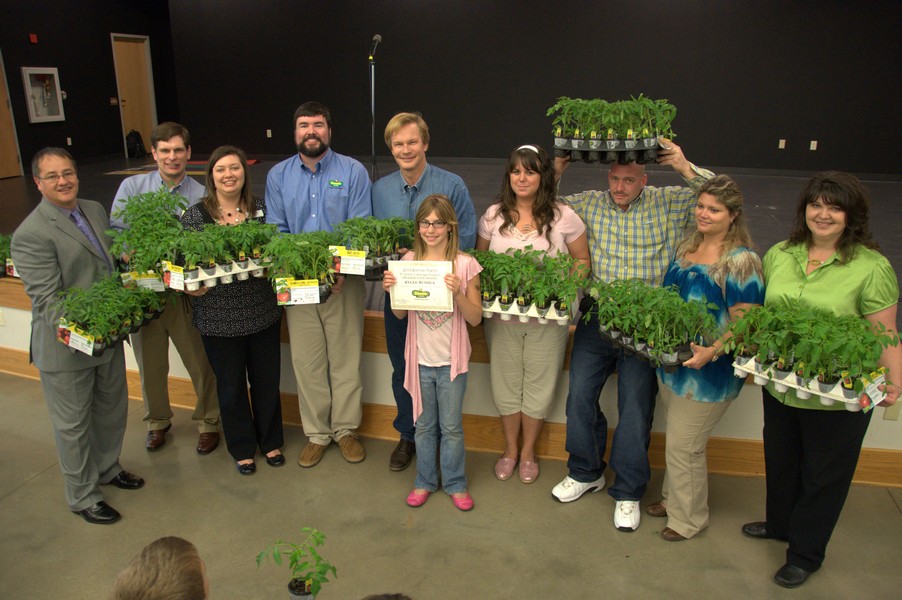 While growing a vegetable garden, kids learn about nutrition, nature, and responsibility, and they also discover the satisfaction of producing, harvesting, and eating fresh veggies.
If you're a parent or guardian who is interested in helping a child learn to garden, ask your child's 3rd Grade teacher to sign up for the 3rd Grade Cabbage Program! Your child's teacher must be the one to register the class. Your child will get a free cabbage to grow.
Families participating in homeschool groups can also register for the program. Register as a group, and Bonnie Plants will coordinate a drop-off location for your group's cabbage plants.
Gardening Help
You can find information about planting, growing, and harvesting your child's Bonnie cabbage in the Students section of this website. Whether you have a big garden or a large container, you'll enjoy the experience of helping a child learn to garden with helpful info from Bonnie Plants just a click away.
$1,000 Scholarship
Parents or teachers can submit photos and measurements of a child's cabbage for a chance to win a $1,000 scholarship from Bonnie Plants. We award a scholarship to a winner from each state. Click here to submit a cabbage.
We can't wait to see the results! Share your photos in our Cabbage Gallery. Note: The gallery is for fun and sharing, not for official submission.