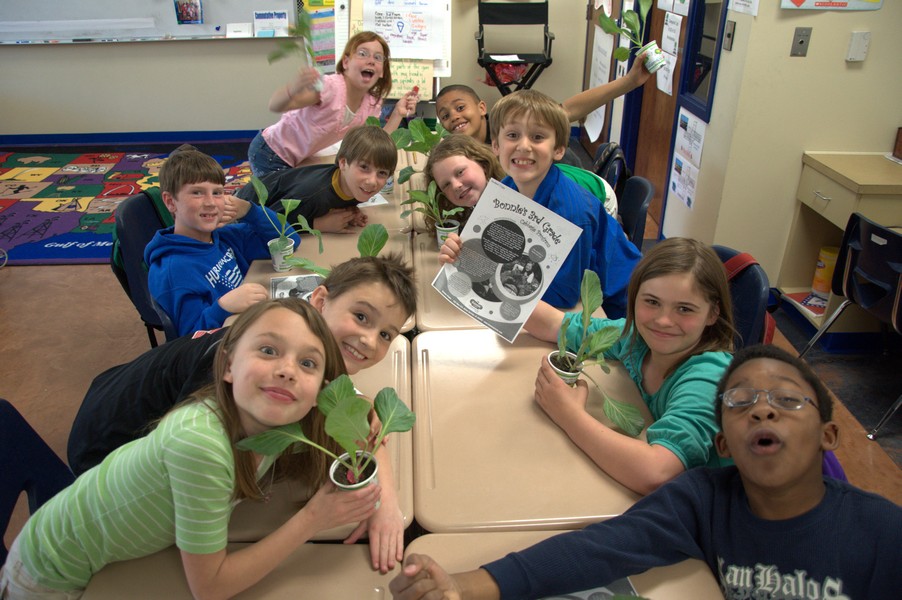 3rd Grade teachers should click here to register for free cabbage plants, which will be delivered from the closest Bonnie Plants growing station to your classroom. Home school groups can also register for plants. Registration deadlines and delivery times vary by location. Start the registration process by filling in your zip code*. This will locate the closest growing station and provide you with deadlines and delivery times for your area. After you register for plants, you'll be contacted by a Bonnie Plants representative from the growing station near you.
* Includes 48 states, excluding Alaska and Hawaii.
Any member/employee/immediate family of Bonnie Plants and/or a Bonnie Plants affiliate is not eligible for inclusion and/or participation in selecting a class winner and/or the random selection of a state winner. The term "immediate family" includes children, step children, siblings, step siblings, grandchildren, spouses, parents (including in-laws), step parents, and grandparents.